Random Acts of Photography: St. Patrick's Day Fever in Dublin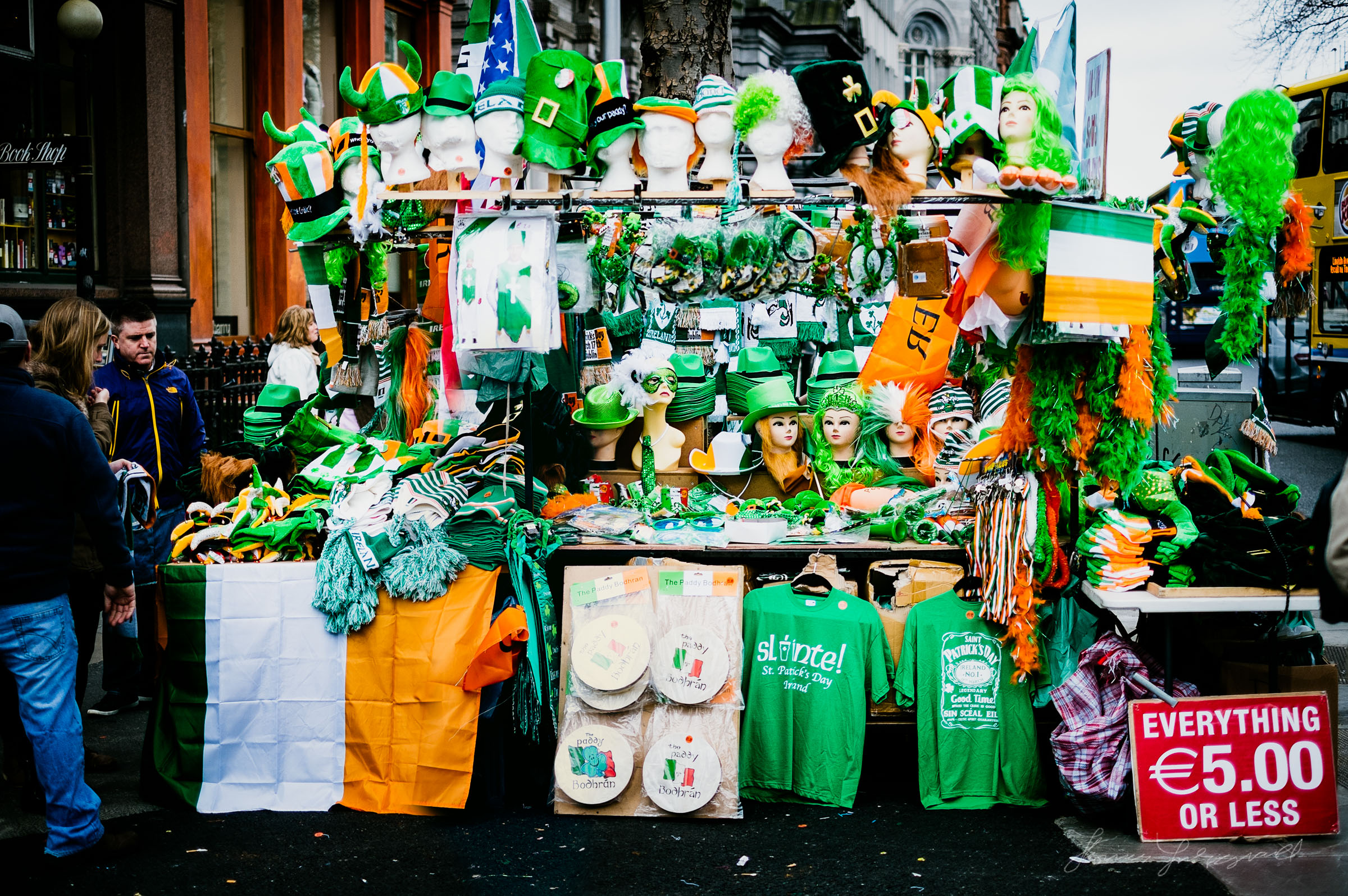 We're rapidly approaching Ireland's annual national holiday, St. Patrick's day. Actually, technically, I don't think it is the equivalent of other countries' National Days (like 4th of July or Australia day) but we pretty much treat it as the same thing. Every year there is an influx of tourists into the Capital city for "The Craic" (not to be confused with the illicit substance). this year, reports are stating that the annual numbers are up 50% and it certainly seems that way on the streets. I generally try and avoid the city centre on the day itself, because it's just a drunken mess after a certain time, but I was in with my camera on Saturday, and I captured some of the greenification of various nationalities. I'm still recovering from a nasty sinus infection that has had me out of action for the last two weeks, so I wan't on top form, but I persisted and caught a few colourful scenes. For those interested in the technical details, I had two cameras with me. My XE-1 and fuji 35mm lens, which captured most of the shots, and my Canon 5D II with the 100mm macro lens.
Images were processed in Lightroom using "plain chocolate" from my Film Candy collection. Speaking of which, in honour of St. Patricks day, I'm giving 20% off Film Candy until tuesday (18th March). Just use the code: greenify at the checkout.
As always, random acts is presented without comment! Enjoy!