Some Notes on Photoshop CC 2014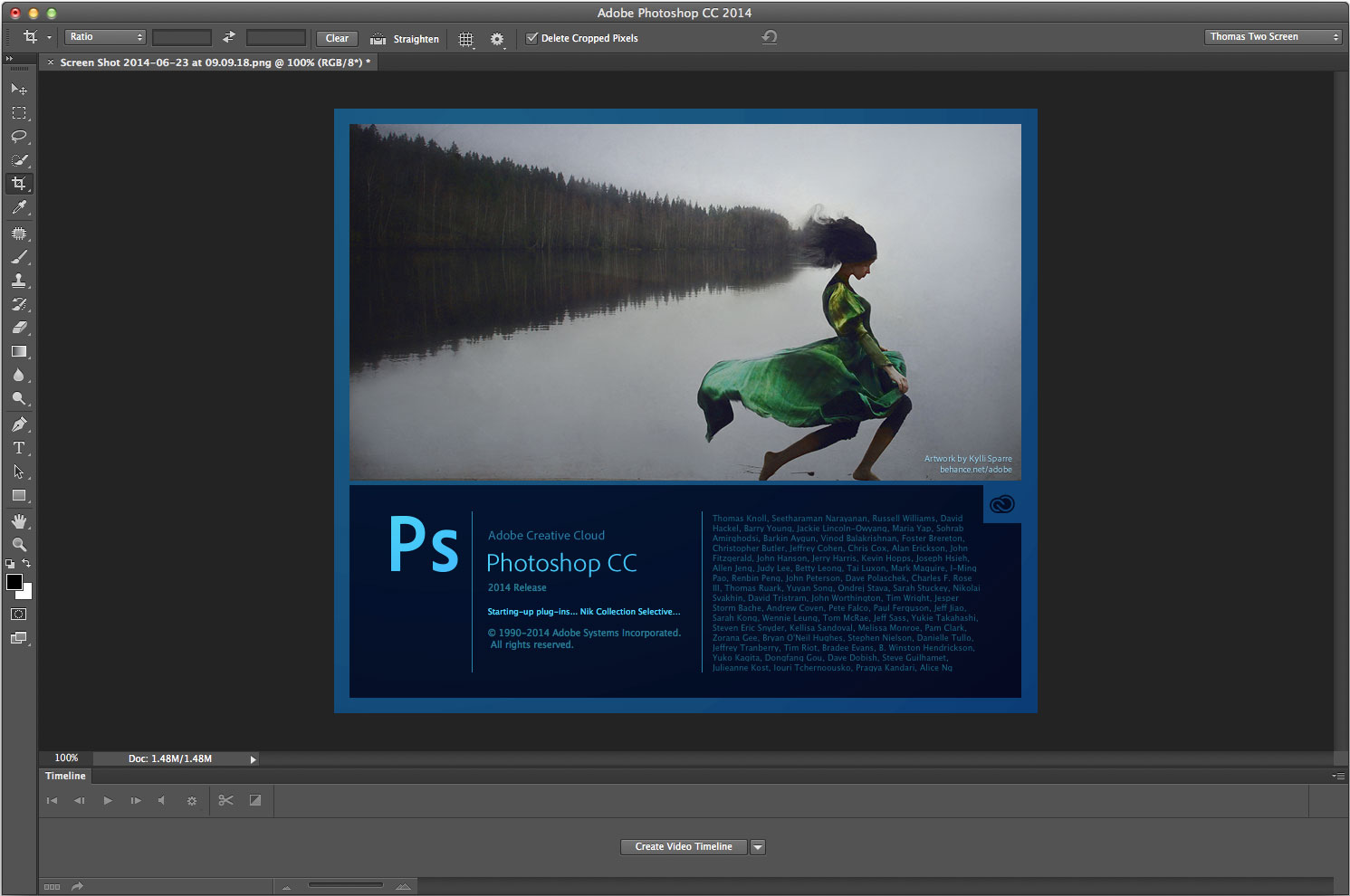 If you've already upgraded to the 2014 Creative Cloud update, then you probably know this already, but the 2014 version of Photoshop (and a lot of the other Creative Cloud apps) is a whole new application. This means that you will have a separate version of Photoshop in your Applications folder. The new version is called "Adobe Photoshop CC 2014" which is a bit of a mouthful but anyway.
If you use Photoshop in conjunction with Lightroom, the link between the two will automatically be updated. However, if you're an Aperture user you'll need to manually change the "Edit in Application" settings in the preferences. I've instructions on how to do this over on my Aperture blog if you're unsure of the procedure.
If you're wondering why Adobe did this and didn't just make the new version of Photoshop an upgrade, Adobe evangelist Terry White has some explanations over on his blog. One of the points that he makes which I can certainly appreciate:
In the past educators and authors wrote their courseware and books based on the "NEW" version. With the Creative Cloud model of applications being updated with new features as soon as those new features are ready wreaks havoc on authors. At what point do you write your new book? … It means that an author can write the "Adobe Illustrator CC 2014″ book.
When you launch the new version it will ask you if you want to migrate your settings over from the previous version, which copies all your preferences and window layouts. What it doesn't do however, is copy all your plug-ins over, so you'll have to do this yourself. Adobe recommends that you re-install your add-ons from the original installers, but many people have found that copying over the contents of the plug-ins folder seems to work fine.
Another important note about plug-ins is that Photoshop CC 2014 no longer supports flash based panels, so if you have plug-ins that use Flash, you may want to keep the old version of photoshop around. If you do want to uninstall the old version of Photoshop CC the uninstaller is in the applications folder.
If you need to re-install it again at any time, the creative cloud application now lets you install older versions, all the way back to CS6.
In terms of new features and the application itself, I haven't really had time to play around with it too much yet. From what I have done, I haven't seen that much that is significantly different., A lot of the panels and dialog boxes look as if they've been re-designed. The new motion blur options in the blur gallery are pretty cool.
You can basically define a path for the motion blur, and the quality of the blur is very good and realistic looking. I've briefly played with the focus masks function but I've yet to find a use for it, or figure out how to use ti properly. I'll have some tutorials in the coming days and weeks on any new features that I find that are of interest.
Please Help Support This Site
I am a fine art Photographer and do not shoot commercial projects. I do my best to keep this site regularly updated with lots of tips, reviews, news and photography advice, all for free. If you like what you read here and want to help support the site, then please consider buying a Print, checking out my Lightroom Presets