Lightroom 5 Officially Released - Some Thoughts on the Upgrade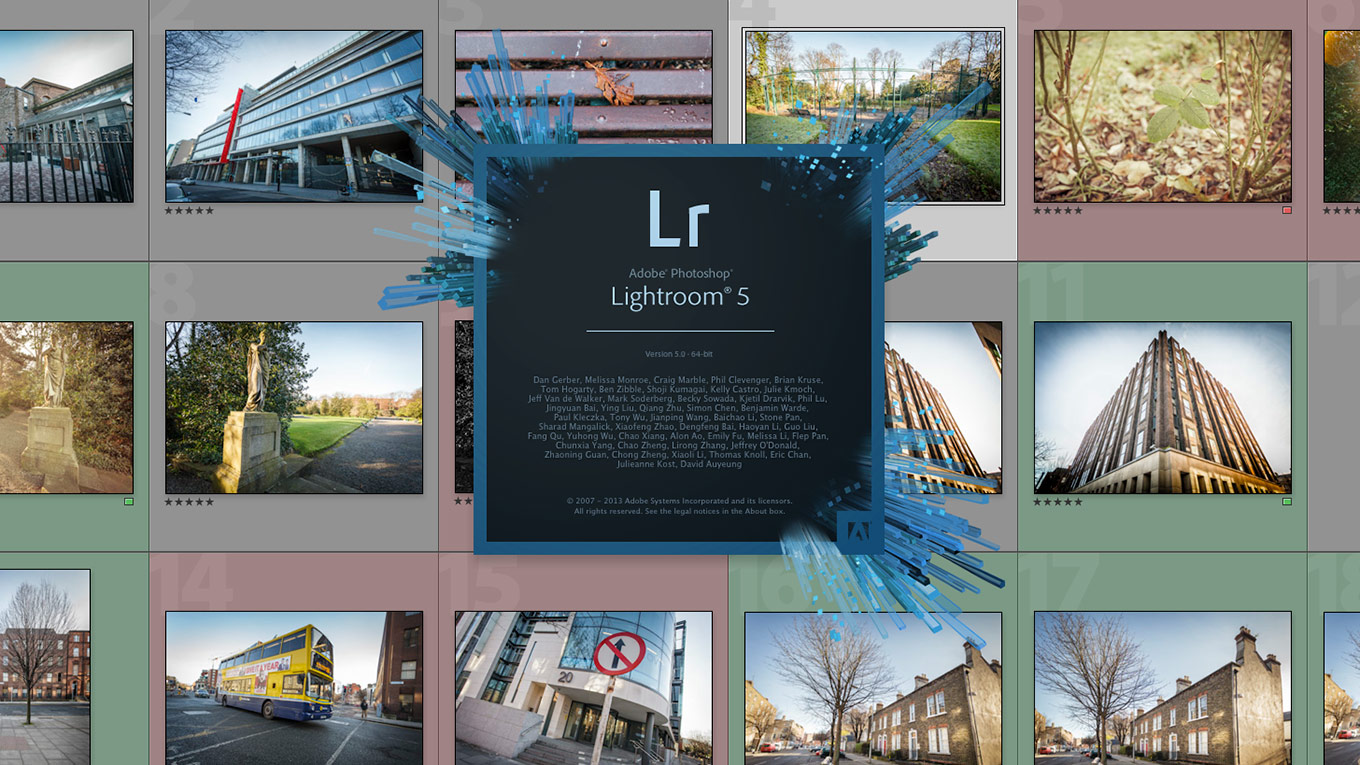 After a relatively short beta period, Adobe has released the final version of Lightroom 5. Lightroom 5 is another milestone in the photo workflow software from Adobe and it has lots of nice new features. If you're a Lightroom user you are probably already familiar with what's new, as the beta has been around for a little while now, but here's a quick recap, with some of my thoughts on the new features.
Healing Brush What was previously the spot healing tool, now works more like Photoshop's healing tool (and Aperture's retouch brush) in that you can now brush it on instead of just applying it in spots. This is a great enhancement. The old version was only really useful for cloning out dust spots. This makes it easier to remove larger objects should you need to.
Radial Gradient This is my favourite of all the new tools. It allows you to apply a circular mask instead of the previous linear only gradient. It's useful for vignettes where you need the effect to be off-centre, but I've also found it very useful for brightening faces or other small areas that need a quick fix. I learned most of my colour correction skills working with colour grading software for video and film production, and the gradient filter mimics the kind of vignette mask that I would commonly use in this kind of work. It's a great enhancement, although expect to see it overused for a while!
Upright This is a pretty impressive enhancement to the lens correction section of Lightroom. Upright is basically an automatic perspective correction tool. It automatically corrects skewed vertical and horizontal lines and can even automatically straighten your image. It's useful if you are shooting buildings for example, and want to keep your verticals, vertical, as it were. It can simulate the use of an expensive tilt shift lens (the traditional use of a tilt shift, before making everything appear as a miniature became popular) It's pretty good, and works as expected most of the time, but sometimes your image may be just too distorted. It can also crop a good deal of your image, so if you're going to shoot with this in mind be prepared to leave a little extra room in your shots.
Smart Previews Smart previews is one of Lightroom 5's most interesting new features. It creates a compressed, reduced resolution DNG version of your image on import to use as a preview. This means that if your main raw file goes offline you can still edit your images. It will also be used in Adobe's forthcoming iPad tool which they demonstrated to Skott Kelby a while ago. This has great potential, and will make working offline on a laptop a reality.
Video in Slideshows Your slideshows can now contain video as well as just pictures and music. I would't use this feature personally because Lightroom drops resolution when playing back video.
Improved Book Creation
You can now edit templates and save custom templates.
Proper Full Screen Mode No more multiple key presses to see your images in fullscreen. Now you just press the F key. Nice.
That's just a few of the key features. There are lots of subtle enhancements too, such as PNG support, improved performance, LAB colour support (apparently - I haven't tested this yet)
My overall impressions of the beta was that it was nice to see some of the improvements, but for me there were serious performance issues. Importing would grind my whole computer to a halt, but luckily these issues seem to have all been fixed in the final version. In fact the final version, so far seems to be quite snappy.
What's still missing
While it is great that Adobe is continuing to develop Lightroom quite aggressively, there are still a few features that I wish they would improve or implement. The biggest for me is the metadata handling. In my opinion, it is still pretty weak compared to other software. there is no way to customise the metadata views, except with the use of a somewhat clunky third party tool, and the metadata entry area is somewhat of a pain to use shoved down in the lower right hand corner of the screen. Hopefully this area of the software will see some love in a future version. I would love to see a dedicated metadata module, which would mimic the functionality of a dedicated tool like photo mechanic.
There also still issues with speed and rendering of images. Importing is still quite slow compared to other software, and there's still a lag when moving from image to image in the develop module, as it drops from a high quality preview to a low resolution version and back to full quality again.
Conclusion
Overall Lightroom 5 is a solid release. There are some great new features and Adobe has kept moving the software forward. The radial gradient and the upright tool are my favourite additions, and the proper fullscreen mode is an "About time" feature that I'm really glad they added. There are still some disappointments though. I would have liked to see some improvements in the organising side of the software, and that annoying bug/feature that was introduced when they added retina support is still there. Overall, if I were to give it a rating I would give it 4 out of 5. (because there's always room for improvement ;-) )
If you are a creative cloud subscriber you can download it now by going to your applications page on the creative cloud website. A trial version as well and upgrades and standalone licences are available now.
If you like this what we're doing here on the blog, don't forget to Subscribe to the RSS Feed, or check out my Google Plus and Facebook Pages…